One of the reasons why I love "Hand aufs Herz" – besides Jemma, of course – is the great selection of music it features almost on a daily basis. I don't just mean the performances of STAG, which in my opinion have gotten better and better lately, but also the soundtrack in general.
So this morning on my way to work, as I was listening to my "Hand aufs Herz" playlist, I suddenly got this idea: What if I shared my playlist with you and let you know what my favourite songs from "Hand aufs Herz" are? And what if you let me know what your favourite songs are in return?
So, if you want to find out what's on my playlist, you should read on, and don't forget to share your playlist in the comments.
1. Sweet Dreams (Kasia Borek/STAG)
One of the saddest and yet one of my favourite "Jemma" scenes, and also my favourite song on the soundtrack. "Tattoo your name across my heart, so it will remain, not even death can make us part…" *sigh*
2. Just The Way You Are (STAG)
I love this song, and I would never have thought that I would ever say that, but: I like the version by STAG even better than the original version by Bruno Mars.
3. If I Were A Boy (Kasia Borek)
That was the scene that convinced me that there's something going to happen with these two girls. (Might be because Emma's outfit seemed to scream "baby dyke" at me.)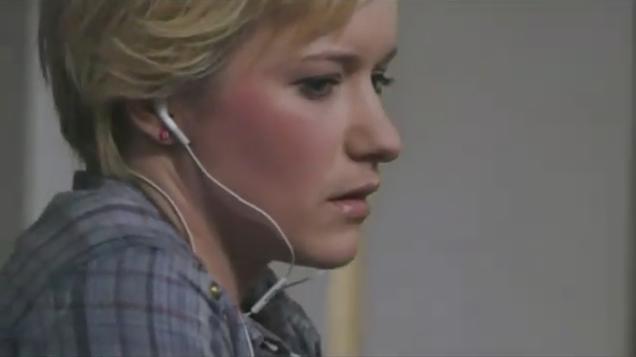 4. Perfect Two (Auburn)
Jenny and Emma after their first night together, not being able to keep their hands off each other – such a sweet scene, and accompanied with the perfect song.
5. Strong Enough To Cry (Shiloh)
I have to admit that, up until episode 150, the main reason for me to watch "Hand aufs Herz" was "Jemma". And then episodes 151 to 155 happened, and I completely fell in love with the rest of the show as well. One of the reasons was certainly the montage that showed Bea and Helena in the hospital waiting for news about Michael, Ben at the Beschenkos place, not knowing that he had caused a tragic accident, and of course poor traumatized Emma taking and holding Jenny's hand.
6. F**king Perfect (P!nk)
I don't really have to explain to you why this song is on my list, do I? See, I didn't think so.
7. Be Mine (Lucy Scherer)*
Just Lucy Scherer and the piano – I like this version so much better than the original version by Robyn or the version STAG sang at the Fantag.
(*Of course, this version isn't really on my playlist since it unfortunately wasn't on the soundtrack. Another song that's still missing from my playlist is THE version of Lovefool. Let's hope they release a second soundtrack CD very, very soon.)
8. F*ck You (STAG)
Ever since this episode, I carry this song with me on my iPhone, just in case someone really annoys me and I need to let them know what I think of them. (And yes, I actually already used it once.)
9. Talkin' Bout A Revolution (STAG)
Maybe I love this song just because it leads up to the scene in which Emma finally gives in to her feelings and kisses Jenny. But even if, it's still a great song, and again, I like this version even better than the original one.
10. Stay The Night (James Blunt)
"And if this is what we've got, then what we've got is gold…" Couldn't agree with him more!
Now it's your turn – spill!